I should just let you know that this will have a LOT of fangirling.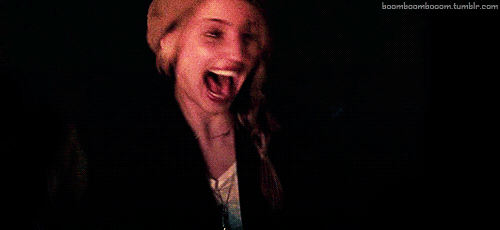 Who knew aliens could be so HOT?!?!
I was so happy when I found this book. I was excited to read a book that had characters being sassy and having personalities. I loved Katy! Even though Daemon would be all douche-y and such, Katy would still not listen to him. She didn't take his crap!!
I just wanna say that I've heard a lot of people compare this to [b:Twilight|41865|Twilight (Twilight, #1)|Stephenie Meyer|http://d.gr-assets.com/books/1361039443s/41865.jpg|3212258], even though they have similarities, I don't think they're that similar. I feel that Katy had more of a personality that Bella and her life didn't revolve her boyfriend/love interest. Daemon also tried pushing Katy away from him, but he was douchier than Edward. But at least he wasn't a pedophile.
I should also should mention that I loved the make-out scene. It has SOOOOOOO hot!!! Then it ended right before it got any hotter! UGH!! So sad.
Katy
I loved her. I thought she was a great female lead because she didn't spend all of her time fawning over some guy. And that made me really happy. She actually had a life. She also loved to read and had a book blog!!
Daemon
A little too douche-y for my tastes, but I thought he was good. I just wish he didn't try pushing Katy away so much. He should have just accepted his feelings for her.
Overall, I'm not sure what else to say. I loved it!
Read this review and more on my blog,
Lizzie the Sarcastic Blonde