I feel that I can best express myself in this review through gifs...
When I finally got this book: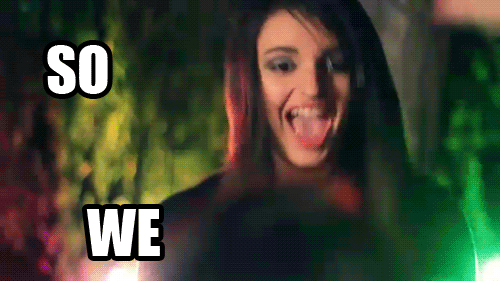 When I Started Reading the Book:
When I Finished the Book and Wanted the Next One:
All of these gifs and pictures accurately show how I felt while going through the twists and turns of this book.
Juliette
She got a little annoying, but I think that it's Adam's fault. He was getting all sulky and annoying and it was rubbing off on Juliette. She was trying to keep up with his mood swings and tried to keep him happy, but it never worked. She is so much better with Warner because I feel like they understand each other better. They both grew up without love and are lonely. They are PERFECT for each other!!
Adam
I wanted to slap him. I'm pretty sure he was PMSing or something to have such crazy emotions. He needed to calm his tits. He was the most aggravating person EVER!!!!!
Warner
During this entire book, all I could think about was how Warner made me think about Loki. They are both misunderstood, need love, and are incredibly HAWT!!
I'm in love with Loki/Tom Hiddleston!
Kenji
He's known as the jokester of the group, but we see a little more of a serious Kenji in this book. But I still love him!
Overall, this book was amazing and was a great sequel to the first book. It has me going crazy to get the third and final book in my hands. I can't wait much longer!!!!